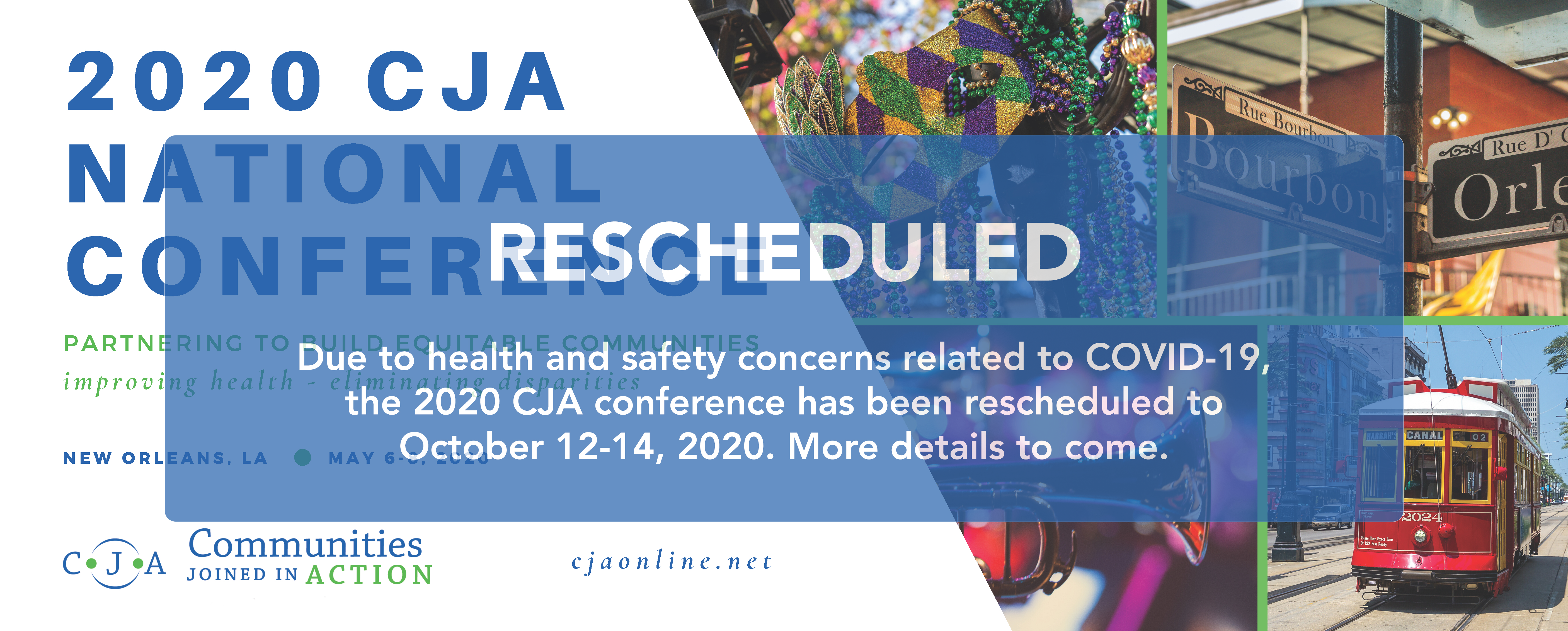 Communities Joined in Action's (CJA) National Conference, "Partnering to Build Equitable Communities" will include community health leaders and consumers who are committed to improving health and health outcomes through achieving equity.
WHO ATTENDS? More than 200 participants from across the country including: community networks/coalitions, community-based organizations, hospital/health systems, public health, regional and local health collaboratives, safety-net organizations, health plans, community development corporations, city and county government, universities, philanthropy, housing, food systems and community health advocates. CJA is on the ground in over 1,000 communities across the country and has a track record of working towards success in large cities and small rural communities.
Four Exciting Breakout Tracks
Policy in support of equitable communities
Programs to promote equity, improve health, and eliminate disparities
Partnerships in collaboration, fundraising and community engagement
Storytelling strategies and techniques to realize our vision of health equity
CJA MISSION
The mission of CJA is to connect and equip communities with tools to improve health equity and well-being. CJA is a national membership organization committed to improving health and eliminating disparities.
For additional information, please contact:
Stephanie Ondrias: sondrias@texashealthinstitute.org, 512-279-3920
Thank you for the support of the 2020 conference sponsors:
Bronze
Friends of CJA
Data Across Sectors for Health (DASH) as part of All In: Data for Community Health