Communities Joined in Action is led by a national Board of Directors composed of leaders with front-line experience in the business of healthcare, community health care redesign, leadership development and organizational change. Among the board members are community champions that have built full access programs.
Director Emeritus
Laura Brennan, MSW
Mary Lou Andersen (deceased)
Ronald Ashworth
Eric Baumgartner, MD, MPH
Marilyn Hughes Gaston, MD
Doug Krug
Linda M. Kinney, MHA
Camille Miller, MSSW
Ben Raimer, MD
Mark Redding, MD, FAAP (deceased)
John Scanlon, PhD
Vondie Woodbury, MPA
Donyel B. Barber – Treasurer
Donyel serves as the Community Centered Health Coordinator for Gaston Family Health Services, a Federally Qualified Health Center. She promotes community engagement, while working with communities to identify social determinants leading to poor health of the community. Working alongside the community, her mission is to achieve health equity and improve the overall health of the community. She is a 1996 graduate of Spelman College in Atlanta, Georgia, where she earned a Bachelor of Arts Degree and she is certified in Facilitative Leadership. During the November 2019 election cycle, Donyel was elected to a 4 year term on the Gastonia City Council
.

Eric Baumgartner, MD
Dr. Eric Baumgartner is a career public health physician engaged in a variety of community and national activities focused on issues of population health and access to care. Currently he serves as Policy and Program Planning Director for the Louisiana Public Health Institute and as a member of the Georgia Health Policy Center Technical Assistance Program team for HRSA's Rural Health Network Development grantees. Dr. Baumgartner also served as Director for the Tulane University School of Medicine Preventive Medicine Residency in 2006. He is currently an ex-officio member of the LA Task Force for the Working Uninsured. In addition, Dr. Baumgartner continues to engage in public speaking, facilitation and community coaching for access to care initiatives nationally.
Formerly, Dr Baumgartner served as the Director of the Community Access and State Planning Programs of the federal Health Resources and Services Administration in Rockville, Maryland. Prior to that position, he served in a variety of posts in state public health agencies in the states of Mississippi, Hawaii, Texas and Louisiana. While in Louisiana, he served as the State Health Officer for three years. In Texas, he served as the Chief of the Bureau of Managed Care of the Texas Department of Health where he shared in the responsibility for converting Medicaid to managed care.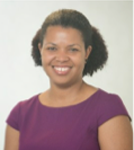 Darcey Cobbs-Lomax, MBA, MPH
Executive Director
Project Access of New Haven
Darcey.Cobbs-Lomax@ynhh.org
www.pa-nh.org
Darcey joined Project Access as the Executive Director in May 2012. Her background includes a BA, French and Finance from Florida State University, an MBA from Georgia State University, and an MPH from Walden University. Darcey is a native of southern Connecticut (Bridgeport). Her career has balanced between the public sector, municipal government and healthcare, with a focused on community health, quality of care and health outcomes for various populations. Darcey served previously in the Mayoral appointed position of Director of Elderly Services for the City of New Haven, as the Ambulatory Care Manager for the Infectious Disease Clinic at Harlem Hospital Center and most recently as the Research Manager/Manager of Business Operations for the Yale/Yale-New Haven Hospital Center for Outcomes Research and Evaluation. In addition to her academic, management and research background, Darcey brings to Project Access a genuine interest in the mission of the organization and desire for increased/improved access to care for all.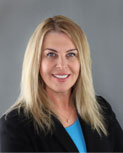 Alisha Fehrenbacher, FACHE
As the founding Chief Executive Officer for Elevate Health, Alisha leads the way for the Quadruple Aim of better health, better care, lower costs, and improved provider experience. She is also the President and Chair of the OnePierce Community Resiliency Fund. She serves on the Pierce County Integration Oversight Board which allowed our community to begin transformative, whole person care efforts in January of 2019 — a full year ahead of the state-mandated deadline. Alisha is designated as a Fellow for the American College of Healthcare Executives (FACHE), and also serves on the Statewide Workforce Council, which seeks to shape and sustain a viable healthcare workforce.
Alisha has been dedicated to health care reform and is experienced in community activation and collaboration. She supported initial development of Washington's Accountable Communities of Health during her time as Chief Strategy Officer and Vice President of Health Systems at Empire Health Foundation. Prior to that, she worked extensively to improve health and care delivery by launching a nonprofit health collaborative. Alisha obtained legislative approval to develop and launch a community-based health plan. She also initiated a community-based care coordination system and served as a key thought leader in the development of the Coordinated Care Organizations in Oregon. Subsequently, Alisha led strategy, community benefit activities, and population health initiatives for St. Charles Health System supporting the development of value-based care delivery.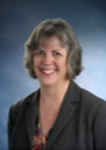 Karen Minyard, PhD – Administrative Home Representative
Director & Associate Research Professor
Georgia Health Policy Center
Department of Public Management and Policy
Atlanta, Georgia
kminyard@gsu.edu
www.ghpc.gsu.edu
Karen Minyard, PhD has directed the Georgia Health Policy Center (GHPC) at Georgia State University's Andrew Young School of Policy Studies since 2001. Minyard connects the research, policy, and programmatic work of the center across issue areas including: community and public health, end of life care, child health, health philanthropy, public and private health coverage, and the uninsured. Prior to assuming her current role, she directed the networks for rural health program at the GHPC. She has experience with the state Medicaid program, both with the design of a reformed Medicaid program and the external evaluation of the primary care case management program. She also has 13 years of experience in nursing and hospital administration.
Dr. Minyard is an advocate for the importance of community in national, state, and local policy and the power of communities to improve health. Dr. Minyard maintains her connection with communities by working directly with local health collaboratives and serving on the boards of the National Network of Public Health Institutes, Physicians' Innovation Network, and Communities Joined in Action.
Dr. Minyard's research interests include: financing and evaluation of health-related social policy programs; strategic alignment of public and private health policy on all levels; the role of local health initiatives in access and health improvement; the role of targeted external facilitation and technical assistance in improving the sustainability, efficiency, and programmatic effectiveness of non-profit health collaboratives; and public health systems and financing.
Dr. Minyard frequently makes presentations and acts as a neutral convener and facilitator for groups and organizations. She often provides testimony for the state legislature and recently presented to congressional and executive agency staff at the National Health Policy Forum. Currently, she is spearheading a team of faculty and staff at Georgia State University dedicated to translating national health care reform.
Dr. Minyard received a bachelor's degree in nursing from the University of Virginia, a master's degree in nursing from the Medical College of Georgia, and a doctoral degree in business administration with a major in strategic management and minor in health care financing from Georgia State University.
Quentin J. Moore, MPH has practiced in the public health and community benefit fields since the late 1990's. He has a Masters of Public Health in Human Nutrition from the University of Michigan School of Public Health and a Bachelors of Arts from Fisk University in Nashville, TN. As part of his role at Beaumont Health, located in his home community, Quentin is responsible for leading evaluation of programs aligned with Community Health Needs Assessment requirements, identifying new funding opportunities, partnering to implement innovative financing models, reporting and disseminating outcomes, collaborating with the OUWB School of Medicine and identifying new value added initiatives to support Beaumont Health's mission across all sites.
Quentin most recently served as the Director, Population Health & Disparities Prevention at Trinity Health. During his 10 year tenure at the Trinity Health system office, Quentin was engaged in a number of progressive positions within the Community Benefit/Community Health area, including leadership of community benefit reporting, launch and implementation of a diabetes telemonitoring initiative, evaluation and reporting of program models, development of a system equity plan, system integration efforts and the creation, development and launch of a nationally recognized innovative program/funding model, Transforming Communities Initiative, a multi-year, $80 million program to address community needs through policy and environmental changes. Quentin also spent a number of years at the Michigan Public Health Institute and led community based strategies around nutrition, physical activity and cardiovascular disease. In addition, his work has been highlighted in national publications and replicated, including a nutrition environment assessment tool (NEAT) adapted for use by the Department of Defense. Quentin continues to serve on a number of national and local boards that support community health improvement and continues to look for different ways to engage new sectors in the work of health systems and communities.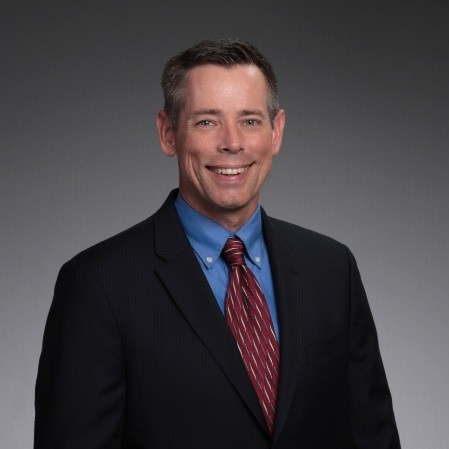 Gary Renville – Chair
Executive Director
Project Access Northwest
Seattle, Washington
Breaking a cycle of family poverty, to be the first in his family to graduate high school, Gary Renville attended Oregon State University (BS, 88) and Columbia University Teachers College (MA, 97). He has over 20 years total experience in a variety of increasingly responsible positions in education and nonprofit leadership.
Immediately prior to joining Project Access Northwest, Gary served as Regional Vice-President and Interim Vice President, Field Services of the National Kidney Foundation. Throughout his career he has helped to raise millions of dollars and in-kind resources managed by nonprofit partners to actively engage individuals, corporate volunteers and other groups in meaningful volunteer experiences. His work has crossed multiple sectors to include all aspects of fundraising, strategic planning, nonprofit management and board development, cause-related marketing, membership growth, program development, event planning and the building of organizational culture and corporate employee volunteer engagement.
An avid tennis player, Gary has volunteered his time and nonprofit expertise with the United States Tennis Association and, appointed by their Board Chair, served on the USTA National Committee for Diversity and Inclusion.
Gary is currently volunteering as Board President of the Seattle Tennis Alliance, as a member of the national Communities Joined in Action (CJA) Board of Directors, and as Co-Chair of the annual National Health Care Conference of CJA.
Gary's leadership skills include expertise in meaningful volunteer engagement, fund development and innovative problem-solving through the building of strategic partnership opportunities.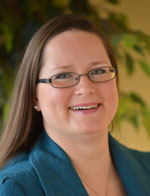 Carrie Rheingans, MPH – Secretary
Carrie Rheingans is the Senior Program Manager of the Washtenaw Health Initiative (WHI), which is based at the Center for Healthcare Research & Transformation (CHRT, pronounced 'chart') in Ann Arbor, Michigan. In this role, Carrie coordinates the work of more than 200 social and clinical service providers, and manages 15 community-based projects to increase outreach and enrollment into health insurance, and improve access to mental health, substance use, dental, and primary care for low-income residents. As part of her work with the WHI, Carrie helped facilitate the first-ever joint hospital Community Health Needs Assessment and Implementation Plan for three nonprofit hospitals, and she helps implement Michigan's State Innovation Model in one of the five test regions in the state. Carrie is also an adjunct lecturer in the University of Michigan School of Social Work, teaching courses on health care policy, community organizing, management of human services, and social policy and evaluation.
Carrie is a June 2016 graduate from the Leadership Detroit program at the Detroit Regional Chamber of Commerce, which trains mid-career professionals to be regional leaders. Before her current roles at the WHI and adjunct lecturing, Carrie was a co-founder, the Director of Civic Engagement, and most recently, the Executive Director of Casa Latina, Washtenaw County's first Latino community center, which existed from 2011 – 2015. Carrie has experience working with the Washtenaw County Public Health Department and Unified, which is the AIDS service organization for eleven counties across southeast Michigan. She was an AmeriCorps member with Team Detroit for the national AmeriCorps program on HIV and AIDS in 2008-2009. In addition to these local activities, Carrie has worked with HIV and AIDS organizations in Peru and China, a microfinance organization in Bangladesh, a developmental biology lab in Germany, and conducted youth violence research in South Africa. She worked with the national Campaign to End AIDS as a leader and peer trainer with their Youth Action Institute from 2008-2012.
Carrie holds master's degrees in public health and community social work from the University of Michigan, and received her bachelor of science there as well. She was born and raised in Michigan, and has spent the last seventeen years based in Washtenaw County.