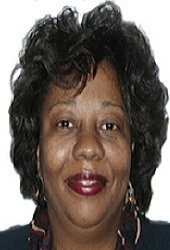 Brenda Leath, MHSA
Senior Study Director
American Public Health Association
www.apha.org
Ms. Brenda Leath, MHSA is a seasoned health professional with more than 20 years of experience in the health services industry. Throughout her career, she has maintained a focus on addressing the needs of diverse populations including racial and ethnic minorities, underserved children and families, as well as people with special needs. Her career history includes experience in hospital and ambulatory care administration, nonprofit management, advocacy, public policy, and health, mental health, and substance abuse prevention research. She has worked on a broad range of health and behavioral health issues that disproportionately affect communities of color, including people with special needs. At Westat, Ms. Leath is a Senior Study Director. Her research interests and pursuits have included, but not been limited to minority health, health disparities reduction, quality improvement, knowledge transfer, patient centered care, and cultural competency. She leads multiple research projects, and established and chairs the Health Disparities Research Pod. She is also the Executive Director of the Rockville Institute's Pathways Community HUB Certification Program. Ms. Leath's public and private sector work at the national level includes her work as the Associate Director of Special Population Initiatives at the congressionally established, National Commission to Prevent Infant Mortality, her appointment to the U.S. President's Committee for People with Intellectual Disabilities, her selection as chair of the Family Services and Supports Subcommittee, her leadership as chair of the National Task Force on Pediatric Obesity and Chronic Disease, her appointment as national co-project director of the Alpha Kappa Alpha Sorority's Asthma Prevention and Management Initiative, her recent appointment to the National Quality Forum's Standing Committee on Care Coordination, and her role as president emeritus of the National Consortium for African American Children. Additionally, she collaboratively drafted language for Congressional legislation on cultural competence (H.R. 5265). Ms. Leath has received numerous honors and awards, including gubernatorial citations and honorable recognitions for work on national initiatives in health policy and research.