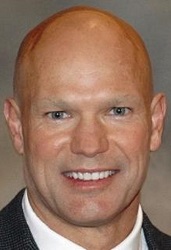 Peter Knox
Executive Vice President, Chief Learning and Innovation Officer
Bellin Health
Green Bay, Wisconsin
www.bellin.org
Peter Knox has been associated with Bellin Health System in Green Bay, Wisconsin in a variety of leadership roles for the past 34 years. Bellin has been on the leading edge of quality for many years and is recognized nationally for superior results. Currently, Pete is the executive vice president, chief learning and innovation officer. In this role he is responsible for population health strategies, physician networks, employer strategies, learning and innovation, and execution of strategy. In addition, he is a consultant for health care and non-health care organizations and is a senior fellow at the Institute for Healthcare Improvement (IHI). His book titled The Business of Healthcare is used by a number of universities and organizations across the country, and he is currently working on a second bookThe Strategy Execution Playbook.