Natalie S. Burke
President & Chief Executive Officer
CommonHealth ACTION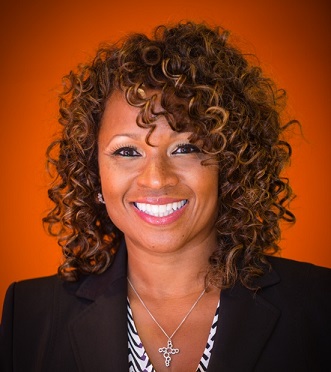 "As an advisor to corporate leaders, communities aspiring to change, and everyone in between—I guide people and organizations to solutions, plans, and common language necessary to succeed and make the world a better place, a healthy place. As a strategist, I focus on the connective tissue that forms organizations (people and entities in relationship) and how to strengthen it. As a facilitator, I cultivate spaces to exchange ideas that create change. As a writer, I use what I know to say what needs to be said.  As a leader I know that world-changing is serious business but then again, what better way is there for me to spend my time?"
Natalie provides leadership for all aspects of CommonHealth ACTION. A relationship specialist and expert facilitator, she builds and sustains successful, long-term interactions with leaders and innovators across many sectors.   Since the mid-90s, she has held leadership positions focused on creating opportunities for health through community, organizational, institutional, and systemic change. Her public health and health care experience includes technical assistance and capacity building for national entities including Kaiser Permanente and Cummins, Inc.—as well as federal, state, and local governments. Prior to co-founding CommonHealth ACTION in 2004, Natalie was in executive leadership at the National Association of County and City Health Officials (NACCHO) in Washington, DC where she managed the National Turning Point Initiative.  Also while at NACCHO, she served as co-supervising producer for the documentary, The Edge of America: Struggling for Health and Justice that focused on people living in three rural communities and the challenges they to their health, wellbeing, and quality of life.
A graduate of the University of Maryland with a degree in Government and Politics, Natalie conducted federal health policy analysis at the National Health Policy Forum and was on staff at the National Institutes of Health. She has been selected for numerous national fellowships including the Emerging Leaders in Public Health Fellowship (Jointly hosted by the University of North Carolina's Schools of Business and Public Health) and New York University's Robert F. Wagner School of Public Service Lead the Way Fellowship for visionary and entrepreneurial leaders in the nonprofit sector. In 2012, Natalie was selected to the Council of Innovation Advisors for ConvergeUS, a national initiative focused on technology-based social innovation between the technology sector and the nation's nonprofits. In addition, she co-authored a chapter featuring the Joint Center for Political and Economic Studies' PLACE MATTERS Initiative in the second edition of Tackling Health Inequities through Public Health Practice (2010).
Committed to the health and well-being of all people, Natalie views health as the product of complex interactions amongst systems and factors such as education, employment, environmental conditions, access to technology, housing, transportation, and health care.  Throughout her career, she has sought to understand the root causes of ill-health including the delicate balance amongst genetics, personal health behaviors, and the systems and institutions that provide the contexts within which we live our lives and make our decisions.  That understanding guides her work with corporate and community leaders whose decisions produce health through will-building and perspective transformation.
Currently, Natalie serves as co-Director of the Multisector Leaders for Health National Program Center, funded by the Robert Wood Johnson Foundation; she is a member of the Institute for Healthcare Improvement's Equity Advisory Group; she serves of the Ventures Advisory Group for ReThink Health; and Natalie is a member of the NationSwell Council.
Eduardo Sanchez
Chief Medical Officer for Prevention
American Heart Association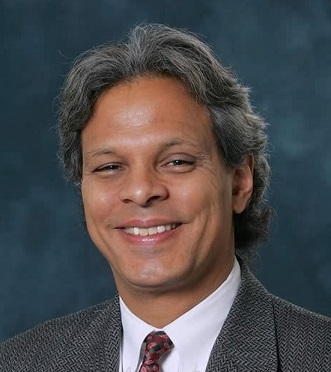 Dr. Eduardo Sanchez serves as Chief Medical Officer (CMO) for Prevention and Chief of the Center for Health Metrics and Evaluation for the American Heart Association (AHA). Prior to joining AHA, he served as Vice President and CMO for Blue Cross and Blue Shield of Texas (BCBSTX). He served as Health Officer for the State of Texas overseeing the Texas Department of Health from 2001 to 2004 and the Texas Department of State Health Services from 2004 to 2006. Eduardo currently serves as Chair of the National Commission on Prevention Priorities and the Texas Public Health Coalition. He serves on the National Academies of Sciences, Engineering and Medicine's Roundtable on Obesity Solutions and the National Quality Forum Disparities Standing Committee. In addition, Eduardo currently serves on the Board of Directors of Trust for America's Health, AcademyHealth, and on the University of Texas Health System Health Care Advisory Committee.
Plenary Speakers
Kevin Barnett
Senior Investigator
Public Health Institute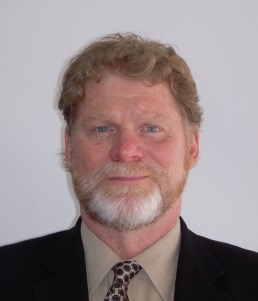 Kevin has led research and fieldwork to advance hospital community benefit practices for over two decades, working with hospitals, government agencies, and community stakeholders across the country.  Current work includes a partnership with The Governance Institute and Stakeholder Health with funding from the Robert Wood Johnson Foundation to build population health knowledge among hospital board members and senior leadership, a national study of hospital interventions to address food insecurity, and a partnership with the Carsey School of Public Policy to align care redesign strategies and community benefit programming with community development investments to address the social determinants of health.    Kevin serves as a member of the Board of Directors for the Trinity Health System and the Board of Directors of Communities Joined in Action.
Pablo Bravo
Vice President 
Community Health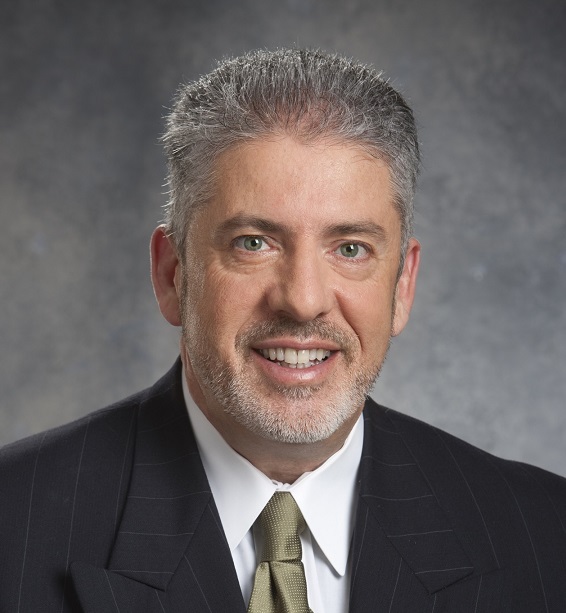 Vice President of Community Health is responsible for the overall leadership and management of Dignity Health's community health programs, including community benefit, community and social innovation partnership grants, investments, international community health, in support of Dignity Health's mission, values and strategic goals. The Vice President of Community Health is also responsible for developing policy and providing strategic alignment and facilitation of Dignity Health's community health programs. Prior to his time at Dignity Health, Pablo was the Fiscal Director for the City and County of San Francisco Department of Mental Health Children Services and Managed Care. Pablo has an M.P.A. from USF.  Pablo serves on Boards including Religious Community Investment Fund, and on the Dominican San Rafael's Socially Responsible Investment Committee.
Rick Brush
Chief Executive Officer
Wellville

Rick Brush is CEO of Wellville, a 10-year initiative founded by angel investor Esther Dyson to improve health and financial outcomes in five U.S. communities. In addition to overseeing the national project, Rick leads the Wellville effort in North Hartford, CT, where he serves as local director of Community Solutions and facilitates a multi-sector collaborative focused on achieving the Neighborhood Triple Aim. Previously, Rick was a senior consultant at ReThink Health and a coach to innovative regional health partnerships around the U.S. Rick is also the founder & CEO of Collective Health, which developed the Health Impact Bond, a pay-for-success financing model that leverages future health care cost savings to generate upfront investment in prevention. Before turning entrepreneur, Rick spent nearly a decade at the health insurer Cigna, where he was Chief Strategy & Marketing Officer for the national employer segment and launched the company's Communities of Health venture focused on the social determinants of health. Prior to that, Rick was a corporate strategist at Ford Credit, Bank One and KPMG. Rick graduated from the University of Massachusetts, Amherst, and lives with his wife and two children in Simsbury, CT.
Peter Eckart
Co-Director
Illinois Public Health Institute

Peter Eckart is the Director of Health and Info Tech at IPHI, and co-directs the RWJF initiative, Data Across Sectors for Health (DASH). DASH identifies barriers, opportunities, promising practices and indicators of progress for multi-sector collaborations that share data for community health improvement. DASH is a founding member of All In: Data for Community Health, a network of program offices and communities building the evidence base of this work for the field.
Shelley Hirshberg
Ambassador
Health Doers Network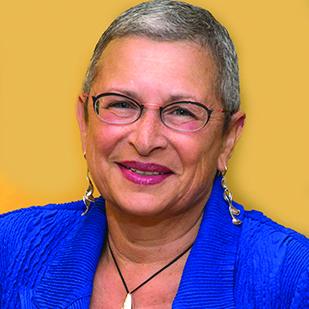 Shelley B. Hirshberg was the Executive Director of the P2 Collaborative of Western New York from June 2006 through March 2014. She was also the Project Director of the Robert Wood Johnson Foundation's Aligning Forces for Quality (AF4Q) initiative in Western New York, one of 16 communities throughout the country. Ms. Hirshberg has a BA from Bucknell University, and a MA in Health Services Administration from the University of Wisconsin's School of Business. She also completed a fellowship program in Creating Healthier Communities at The Healthcare Forum and is a graduate of the Center for Entrepreneurial Leadership at the State University of New York at Buffalo School of Management. Shelley recently completed a Leadership Coaching program at Georgetown University. Ms. Hirshberg's current volunteer activities include Chair of the Leadership Council to Create a Healthier Niagara Falls; Board Chair of the Create a Healthier Niagara Falls Collaborative, Inc.; a member of the Governance Committee of the Network for Regional Health Improvement (NRHI), previously serving on the Executive Committee, and has served on the National Quality Forum's Population Health Framework committee. In addition to her Leadership Coaching clients she is also an Ambassador for NRHI's Health Doers Network (HDN) and is on the HDN's Advisory Council.
Paul Howard
Senior Director 
Community Solutions
Mr. Howard is the Director of Community Initiatives, 100 Million Healthier Lives at the Institute for Healthcare Improvement (IHI). In this role he oversees the planning and implementation of the SCALE Communities portfolio of 100 Million Healthier Lives. Prior to IHI, he served as Senior Director of Knowledge Sharing at Community Solutions, leading their domestic and international consulting. Paul brings 20 years of experience working in community health and holds a Masters in Public Administration from City University of New York, Baruch School of Public Affairs.
Brenda A. Leath
Executive Director
Pathways Community HUB Certification Program, The Rockville Institute
Brenda A. Leath is a seasoned health professional with more than 25 years of experience in the health services industry. Throughout her career she has maintained a focus on addressing the needs of diverse populations including racial and ethnic minorities, underserved children and families, as well as people with special needs. Much of her work has involved the engagement of diverse stakeholders in support of developing and implementing policy, research, and evidence-based practices. Ms. Leath is the Director of the Westat Center on Health Disparities and Health Equity Research. Ms. Leath is a National Institute on Minority Health and Health Disparities (NIMHD) Scholar with a diverse research portfolio focusing on minority health, health disparities, health equity, quality improvement, knowledge transfer, patient centered care, and cultural competency. Relevant examples of her work include; her role as Project Director (PD) for the Office of Minority Health State and Territorial Health Disparities Survey and Reports Development Project; Principal Investigator (PI)/PD for the OMH Patient Centered Care Collaboration to Improve Minority Health Initiative. Concurrently, she serves as the Executive Director of the Pathways Community HUB Certification Program at the Rockville Institute, Westat's non-profit affiliate. Among her other accomplishments include her appointment to the non-partisan United States President's Committee for People with Intellectual Disabilities, her selection as chair of the Family Services and Supports Subcommittee, her leadership as chair of the National Task Force on Pediatric Obesity and Chronic Disease, her appointment to the National Quality Forum's Standing Committee on Care Coordination, and her role as president emeritus of the National Consortium for African American Children. Ms. Leath has received numerous honors and awards, including gubernatorial citations and honorable recognitions for work on national initiatives in health policy and research.
Niñon Lewis
Executive Director, Triple Aim for Populations Focus Area
Institute for Healthcare Improvement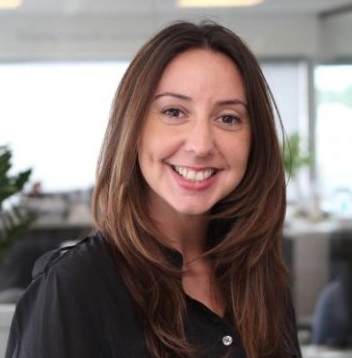 Niñon Lewis, MS, Executive Director, the Institute for Healthcare Improvement (IHI). Ms. Lewis currently leads IHI's Triple Aim for Populations Focus Area, which encompasses innovation, content, and programming in the areas of the Triple Aim, population health, population management, primary care, and community-wide improvement efforts. Over her time at IHI, her work has focused on leading large-scale initiatives on population health and the Triple Aim, including the IHI Triple Aim Improvement Community, IHI's Community Based Improvement Initiative, and the Scotland Early Years Collaborative. In addition, she has lead IHI's New Business Development team, developing large-scale programs and initiatives for the organization.  Prior to joining IHI in 2008, Ms. Lewis developed and implemented national direct-to-patient education programs for the health care and food industries, and was the Program Manager of a national initiative launched by the Office of the US Surgeon General in partnership with the American Academy of Pediatrics to identify community-driven solutions to the nation's childhood obesity crisis.  She has a background in program design and development, coalition building, community health and development, and health communication. She is a member of the American Public Health Association and the National Communication Association.
Camille D. Miller
President & Chief Executive Officer
Texas Health Institute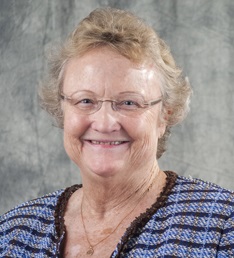 Camille D. Miller has been the president and CEO of Texas Health Institute (THI) since 1996. After completing bachelor's and master's degrees in sociology and social work, Miller gained extensive experience in policy research and development, planning, researching and developing state policy to address health and human services issues. Ms. Miller serves on national and state boards and committees including the board of Communities Joined in Action. In 2009, Ms. Miller received the Lifetime Achievement Award from her local chapter and from the Texas Chapter of the National Association of Social Workers. She has an undergraduate and master's degree from The University of Texas at Austin. In May 2010, she was granted the Honorary degree of Doctor of Public Service by the Board of Regents of the University of North Texas Health Science Center at Fort Worth, Texas. Ms. Miller is a member of the MPH/DrPH Advisory Council at the University of North Texas Health Science Center School of Public Health. Miller is also a member of the Public Health Transformation Sentinel Network of the National Association of County & City Health Officials, (NACCHO) and the Texas A&M School of Public Health Advisory Council.
Karen Minyard
Director and Research Professor 
Georgia Health Policy Center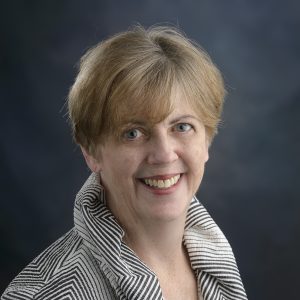 Karen Minyard, Ph.D., has been director of the Georgia Health Policy Center (GHPC) since 2001 and is also a research professor with the Department of Public Management and Policy. Minyard connects the research, policy, and programmatic work of the center across issue areas including population health, health philanthropy, public and private health coverage, and the uninsured.
Minyard has experience with the state Medicaid program, both with the design of program reforms and external evaluation. Her research interests include financing and evaluation of health-related social policy programs; strategic alignment of public and private health policy through collective impact; the role of local health initiatives in access and health improvement; the role of targeted technical assistance in improving the sustainability, efficiency, and programmatic effectiveness of nonprofit health collaboratives; and health and health care financing.
In addition to overseeing the center's overall strategic vision, Minyard plays a leadership role in several center projects that weave together the key learnings, skillsets, and areas of expertise of the GHPC, including evaluation, technical assistance, policy and economic analysis, backbone and organizational support, health and health care financing, health system transformation, Health in All Policies, and rural health. She is currently co-principal investigator and spearheading evaluation efforts for the GHPC's national coordinating center, Bridging for Health: Improving Community Health Through Innovations in Financing, sponsored by the Robert Wood Johnson Foundation. She also serves on the executive trio of the Atlanta Regional Collaborative for Health Improvement, along with the Atlanta Regional Commission and the United Way of Greater Atlanta.
Catherine Patterson 
Senior Program Officer 
de Beaumont Foundation

Catherine Patterson, MPP, joined the de Beaumont Foundation as a Program Officer in April 2014. In this capacity, Patterson is responsible for the administration and management of the Foundation's grant portfolio. In June of 2015, Patterson helped launch the BUILD Health Challenge, a funding collaborative that leverages the funding dollars and support services of five organizations. BUILD offers over $8 million in grant funds in order to support innovative partnerships between hospitals, public health, and communities to improve opportunities for health.
Prior to joining the Foundation, Patterson worked at the Pew Charitable Trusts. As a part of the Pew Children's Dental Campaign, Patterson led efforts in several states to help expand access to preventive oral health services, such as dental sealants and fluoridated water.
Patterson holds a bachelors degree from Hobart and William Smith Colleges and a master of public policy from the University of Maryland.
Lisa Ranghelli
Senior Director of Assessment and Special Projects
National Council on Radiation Protection & Measurements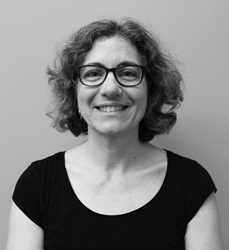 Lisa Ranghelli is NCRP's senior director of assessment and special projects. She directs the Philamplify initiative, is developing NCRP's new work to influence the giving of high net worth donors and guides our support for health equity movements. Lisa will also be building on the legacy of Bolder Giving, which encouraged donors to give more, take risks and invite others to support social justice. She developed the assessment tool for Philamplify and has conducted Philamplify assessments of Winthrop Rockefeller, William Penn and John S. and James L. Knight foundations and co-authored assessments of the New York Community Trust and Oregon Community Foundation. Previously, she directed NCRP's Grantmaking for Community Impact Project, which documented the ROI of foundation investments in community-led systemic change efforts. She developed a methodology for measuring the impacts of advocacy, organizing and civic engagement and authored or co-authored five of seven reports in the related Strengthening Democracy, Increasing Opportunities series. Prior to joining NCRP in 2008, Lisa spent 20 years promoting advocacy and civic engagement, both in the nonprofit and public sectors. As a consultant, she conducted research, evaluation, and program development for social change organizations. Previously, Lisa was deputy director of public policy at the Center for Community Change, where she helped grassroots organizations mobilize successfully in response to federal and state policy issues. Based in Western Massachusetts, Lisa graduated from Wesleyan University and holds a master of regional planning degree from Cornell University.
Carl Rush

Community Health Worker Expert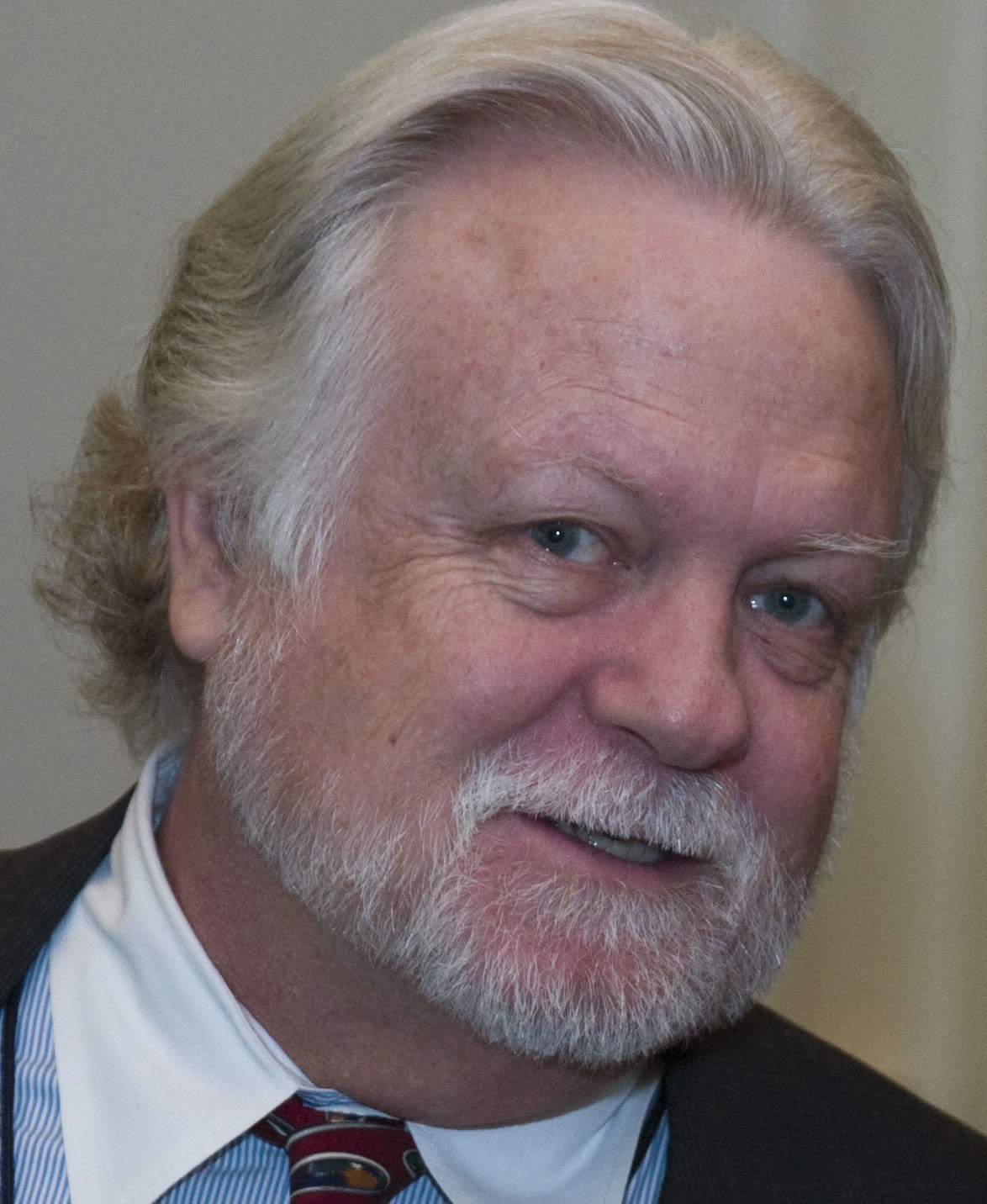 Carl Rush has worked full time for and with CHWs for over 20 years. He has supported studies on CHW employment policy for the states of AZ, TX and IN, and for Public Health Seattle/King County. He recently began a national policy study for CDC on CHW certification. He has advised CHW policy initiatives in more than 20 states, and groups of state officials for NASHP, NCSL, ASTHO, and NGA.
Pamela Russo
Senior Program Officer 
Robert Wood Johnson Foundation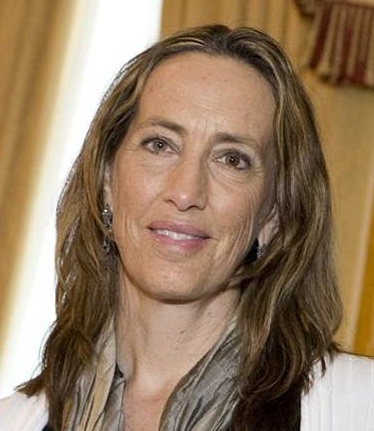 Pamela Russo, MD, MPH is a senior program officer at the Robert Wood Johnson Foundation.   She joined the Foundation in 2000.  Her work concentrates on improving health at the community level, based on the understanding of health as the result of interactions between social, environmental, behavioral, health care and genetic determinants.  This area of programming includes developing robust collaborative partnerships across different sectors, agencies and organizations and addressing the root causes underlying inequities in the determinants between different populations or neighborhoods.  Her program portfolio includes transforming the governmental public health system, including national accreditation as a platform for quality improvement; health impact assessment and related approaches bringing a health lens to decisions made in other sectors; and working with communities to bridge sectors and to identify and implement financing innovations to sustain their progress in improving the health of all in their communities.  Her work also includes supporting predictive modeling that demonstrates the value of community-level prevention based on the best available evidence, and making those models useful to decision-makers in communities and states.  Dr. Russo is a member of the National Academies of Medicine Population Health Roundtable.
Prior to joining the Foundation, Russo was an associate professor of medicine, researcher in clinical outcomes, and program co-director for the master's program and fellowship in clinical epidemiology and health services research at the Cornell University Medical Center in New York City. Her education includes a BS from Harvard College, MD from the University of California, San Francisco, and an MPH in epidemiology from the University of California, Berkeley, School of Public Health, followed by a residency in primary care general internal medicine at the Hospital of the University of Pennsylvania and a fellowship in clinical epidemiology and rheumatology at Cornell. She developed her interest in community organizing to improve health during a year off from college working on a rural health initiative in southern Arizona.
Allison Gertel-Rosenberg
Director
Nemours Children's Health System
Allison Gertel-Rosenberg is Director, National Prevention and Practice at Nemours. She leads the organization's efforts to spread and scale promising practices and strategic prevention initiatives designed to curb childhood obesity on a national scale and initiatives at the intersection of population health and clinical care. Allison has presented and published on the value of investment in childhood health, patterns of drug abuse, and efficacy of prevention programs. Allison received her M.S. from the Harvard School of Public Health and her B.S. from Rutgers College.
Shao-Chee Sim
Vice President 
Episcopal Health Foundation
Dr. Shao-Chee Sim is the Episcopal Health Foundation's (EHF) Vice President for Applied Research. His leads the research division at EHF by providing timely and relevant health data, research, training and technical assistance to grantees, congregations and communities. He also oversees EHF work in community engagement, rural healthcare service delivery research and rural stakeholder engagement. Current priority areas include health reform monitoring survey, ACA enrollment analysis, social determinants of health screening instruments, and health center payment reform issues.
Dr. Sim comes to EHF after more than 20 years of extensive research, community engagement, planning, and strategy experience within philanthropy, federally-qualified health centers (FQHCs) and nonprofit organizations. Most recently, he was the chief strategy officer of the Charles B. Wang Community Health Center in New York City. Dr. Sim also assumed research leadership roles at several foundations and nonprofits – including The Wallace Foundation and the Asian American Federation.
He currently serves on the advisory committee of the Center for Community Engaged Translational Research at UT MD Anderson Center and the Asian American Policy Review at Harvard's JFK School of Government. Dr. Sim earned his Master's degree in public administration from the JFK School of Government at Harvard University and a doctorate in public policy from the LBJ School of Public Affairs at the University of Texas at Austin.
Judith Warren
Chief Executive Officer
Health Care Access Now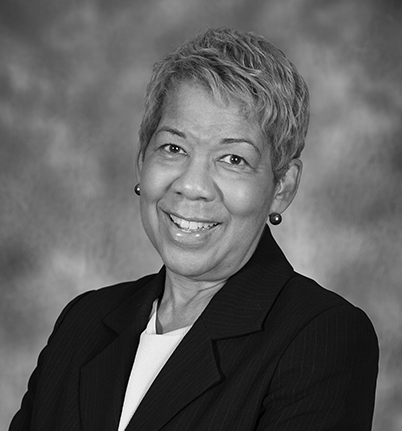 Beginning in May of 2009 Judith Warren serves as Chief Executive Officer of Health Care Access Now (HCAN). HCAN is a regional management services organization supporting safety net providers in the delivery of care coordination services, medications access, health care access programs, community education and advocacy, and management information services. Judith directs care coordination services that assist targeted populations (high risk pregnant women and adults utilizing hospital ED) in connecting to primary care and eliminating barriers to care. HCAN also manages a regional community health coalition – Access Health 100 – that consist of 40 organizations who provide executive leadership for development of service partnerships that will improve health outcomes and eliminate disparities in access to care.
Warren represents HCAN and Access Health 100 with regional stakeholder groups, including the business community, academic and professional organizations. Judith Warren is former senior program officer at the Health Foundation of Greater Cincinnati, for its Community Primary Care grant making portfolio.
Judith brings over 25 years of community health experience to HCAN. From 1993-1998, Judith served as president of the West End Health Center, an inner-city primary care facility that served about 4500 patients. Under her leadership, the West End Health Center expanded its services with "firsts": the first community-based Urgent Care service for inner-city residents, and the first community-based primary care school-linked health service. Judith came to Cincinnati in 1993 from Indianapolis, where she was manager of administrative affairs for the Marian County Health Department, serving as senior liaison in the creation and management of many public health programs. Among her professional and volunteer activities, Judith is a former board member of Every Child Succeeds and works with faith-based community organizations to develop services in target areas.
Warren holds a Bachelor's Degree from Fisk University and a Master's Degree in Public Health from the University of Michigan. She is a 2005 graduate of the International Center for Health Leadership Development Fellows programs, based at University of Illinois of Chicago.