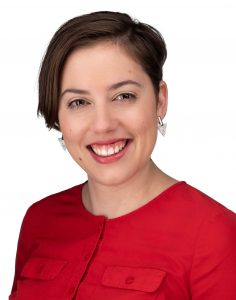 Nina contributes design, content, project management, evaluation, and more to the ReThink Health initiative's Regional Portfolio Design project, as well as the team focused on the emerging field of health system transformation, and the team that advises the Center for Medicare and Medicaid's Quality Improvement Organization Leadership, Organizing in Action Program. She also plays a key role in developing and implementing Rippel's internal organizational learning and evaluation function.
Nina has coordinated, developed content for, and evaluated multiple projects for Rippel's ReThink Health initiative, including advising the California Accountable Communities for Health Initiative (CACHI) on distributed leadership and leadership transitions, Rippel's ReThink Health Ventures project, and R&D. As part of a research project exploring tax credits' potential as a source of sustainable financing for population health, she co-authored a paper for the National Academy of Medicine (2018).
Outside of her formal roles, Nina tries to keep up with the literature on alternative, just, and inclusive economies. A happy generalist, Nina's interests include yoga, rock climbing, traveling, and political organizing. She loves visiting public libraries and riding new public transit systems.